Intermix.org.uk is a website for the benefit of mixed-race families, individuals and anyone who feels they have a multiracial identity and want to join us.

Our mission is to offer a view of the mixed-race experience, highlighting icons, film, books, poetry, parenting techniques, celebrities, real lives and much more.

Our online forums are a great place to meet others, ask questions, voice your opinions and keep in touch. Sign up for our monthly newsletter and delve into our pages.

Want to join in? Become an Intermix member to take part:




Cairo Hughes - Millie Murray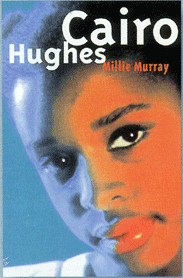 Published by Women's Press
ISBN
Price £4.99

Cairo Hughes is 16, adopted, and loves her family. There's just one problem. She's black and they're not. Even though she knows they love her too, Cairo often feels like she doesn't belong. Then her family move to London and, for the first time, Cairo gets to know other black people. Her new friend Diane is cool, confident and proud – and she has a gorgeous brother, Reece. With Diane's encouragement, Cairo discovers an exciting new world. But Cairo also realises that she needs to understand her own heritage to be true to herself – even if it means hurting
those she cares about most...


Have you bought your teenager this book? Why not let us know your thoughts. Click here to join the Intermix Forums: