Intermix.org.uk is a website for the benefit of mixed-race families, individuals and anyone who feels they have a multiracial identity and want to join us.

Our mission is to offer a view of the mixed-race experience, highlighting icons, film, books, poetry, parenting techniques, celebrities, real lives and much more.

Our online forums are a great place to meet others, ask questions, voice your opinions and keep in touch. Sign up for our monthly newsletter and delve into our pages.

Want to join in? Become an Intermix member to take part:




Singer: Beverley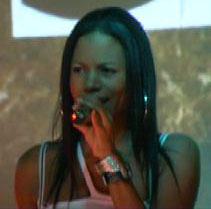 Beverley is a singer songwriter of French and Dominican origins. She has done backing vocals for Westlife and Errol Brown and worked with Gary Moore.

She was awarded a gold disc for her contribution to record sales with Austrian band Tin Tin. The track for which she did lead vocals spent 5 weeks in the Austrian Top Ten.

She grew up on Dub, Lover's Rock, Hip-hop & R&B and even joined a Rock band at the age of 15. Beverly studied Music Technology for two years which has enabled her to produce her own demos from home and given her the knowledge and confidence to co-produce and write all of her own material.

Beverley has her own website click here to visit.