Intermix.org.uk is a website for the benefit of mixed-race families, individuals and anyone who feels they have a multiracial identity and want to join us.

Our mission is to offer a view of the mixed-race experience, highlighting icons, film, books, poetry, parenting techniques, celebrities, real lives and much more.

Our online forums are a great place to meet others, ask questions, voice your opinions and keep in touch. Sign up for our monthly newsletter and delve into our pages.

Want to join in? Become an Intermix member to take part:




About Us: Welcome to Intermix.org.uk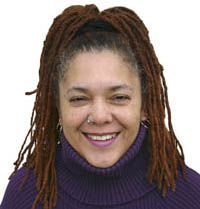 Intermix.org.uk is here to offer information, support, and the chance to build a community around and within the mixed-race experience. Whatever your racial background you are welcome here as a member of the human race.
Intermix was started in 1999 with a grant from the Family Learning Millennium Awards by Sharron Hall, who wanted to address the negative assumptions based around mixed-race individuals and their families.

Sharron, herself mixed-race, wanted to address this imbalance by acknowledging and celebrating the achievements of Mixed-Race individuals and their families, past and present. She believes this will re-educate society with the objective of ensuring the Twenty First Century will not see the Mixed-Race experience as an issue but as a positive contribution towards a more harmonious society.
Intermix.org.uk is part of Intermix, a not-for-profit organisation that exists entirely on the goodwill of others. All work is done by volunteers and those who offer their services for free because they have faith in our work.