Intermix.org.uk is a website for the benefit of mixed-race families, individuals and anyone who feels they have a multiracial identity and want to join us.

Our mission is to offer a view of the mixed-race experience, highlighting icons, film, books, poetry, parenting techniques, celebrities, real lives and much more.

Our online forums are a great place to meet others, ask questions, voice your opinions and keep in touch. Sign up for our monthly newsletter and delve into our pages.

Want to join in? Become an Intermix member to take part:




Gregory Cool
Caroline Binch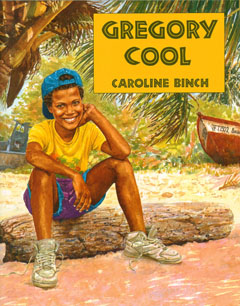 Frances Lincoln

Price: £5.99
When Gregory wakes up on his first day in Tobago with his grandparents, his heart sinks. The food is strange, the sun too hot, his cousin Lennox is on another wave length, and there are none of the televisions, video games and other high-tech gadgets that a cool city-boy takes for granted.

How Gregory adjusts to the strange culture, and learns to enjoy the lifestyle of the Caribbean is enchantingly told and illustrated by award-winning author Caroline Binch.

An interesting tale to help children see there are fun things to do on a caribbean island where nature and their imagination are the only things needed.

Gregory Cool by Caroline Binch is available to buy now.