Intermix.org.uk is a website for the benefit of mixed-race families, individuals and anyone who feels they have a multiracial identity and want to join us.

Our mission is to offer a view of the mixed-race experience, highlighting icons, film, books, poetry, parenting techniques, celebrities, real lives and much more.

Our online forums are a great place to meet others, ask questions, voice your opinions and keep in touch. Sign up for our monthly newsletter and delve into our pages.

Want to join in? Become an Intermix member to take part:




Pea Boy and other stories from Iran
Elizabeth Laird & Shirin Adl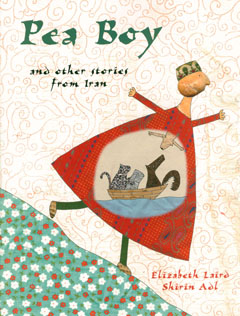 Frances Lincoln

Price: £8.99
Iran has mountains striped with snow, dense forests where bears and lynxes still roam, deserts, bazaars...but above all it has stories - of fairies and demons, of a monstrous metal eagle called the okab, of romantic cockroaches and foolish weavers.

During her travels, Elizabeth Laird has gathered a wealth of stories, and here she retells, in her own inimitable style, some of Iran's best, with delightfully offbeat illustrations from Shirin Adl.

Pea Boy is a beautiful introduction to the Iran we rarely hear about.

Pea Boy and other stories from Iran by Elizabeth Laird and Shirin Adl is available to buy now.