Intermix.org.uk is a website for the benefit of mixed-race families, individuals and anyone who feels they have a multiracial identity and want to join us.

Our mission is to offer a view of the mixed-race experience, highlighting icons, film, books, poetry, parenting techniques, celebrities, real lives and much more.

Our online forums are a great place to meet others, ask questions, voice your opinions and keep in touch. Sign up for our monthly newsletter and delve into our pages.

Want to join in? Become an Intermix member to take part:




Fitzgerald's Wood
David Nwokedi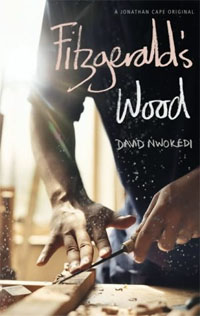 Published by Jonathan Cape
Price:£11.99

When Fitzgerald's father is killed by a lorry on his way home from the timber yard, his life changes forever.

His father of Nigerian English and Irish parentage had three distinctive things about him. He wore grey baggy clothes that made him look bigger than he was, he chewed tobacco and he had 'hands that were so big and firm that people would sometimes say that they were not hands at all but oars; huge wooden oars.'

As Fitzgerald tries to decide, with the help of his 'nearest and dearest', where to inter his father's ashes, he finds himself struggling to understand who his father was.
Never alone on his journey, Fitzgerald has help from a toothless, boiled-sweet-eating bag-lady (who could be an angel); his ghost hunting uncle; the spirit of his dead father; and a chorus of extraordinary neighbours, teachers, relations and an unbroken piece of wood.
Setting off to take his father 'home' Fitzgerald doesn't realise that he will find the answer that finally lays his father to rest on his return.
Fitzgerald's Wood is a heart-warming story of identity, ancestral memory and a man's place in the world and for those of us who can't cook it but love it there's a great recipe for Jollof Rice.
Fitzgerald's Wood is David Nwokedi's first novel. The son of Nigerian and English parents himself David's insight into the high's and lows of living with parents of different origins shine through. Fitzgerald's wood is out now and can be found in most books stores.


Click here for Fitzgerald's mum's recipe for jollof rice: