Intermix.org.uk is a website for the benefit of mixed-race families, individuals and anyone who feels they have a multiracial identity and want to join us.

Our mission is to offer a view of the mixed-race experience, highlighting icons, film, books, poetry, parenting techniques, celebrities, real lives and much more.

Our online forums are a great place to meet others, ask questions, voice your opinions and keep in touch. Sign up for our monthly newsletter and delve into our pages.

Want to join in? Become an Intermix member to take part:




Birth Fathers And Their Adoption Experiences
Gary Clapton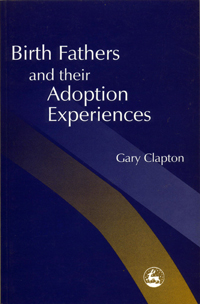 Published by Jessica Kingsley Publishers

Price: UK £16.95 US$25.95

Virtually all literature about birth parents of adopted children has focused on mothers. We know that mothers are important but so are fathers and when it comes to feelings and emotions about their absent children, why do fathers not get a look in?

In Birth Fathers and their Adoption Experiences, Gary Clapton a post adoption counsellor with Birthlink in Edinburgh, recounts the experiences of thirty birth fathers separated from their children at birth.

This pioneering study gives a fresh perspective discussing different notions of fatherhood, such as biological paternity, social fatherhood, sperm donorship, and the 'father figure'.

In a society where men's feelings about the welfare of their children are often ignored, Birth Fathers and their Adoption experiences gives us a valuable insight into the harm we do to families when we neglect to include fathers in the adoption experience.
Others books of interest: Motherhood Silenced:
The Adoption Reunion Handbook:
Check out our archives for more adult books:
Back to adult books: