Intermix.org.uk is a website for the benefit of mixed-race families, individuals and anyone who feels they have a multiracial identity and want to join us.

Our mission is to offer a view of the mixed-race experience, highlighting icons, film, books, poetry, parenting techniques, celebrities, real lives and much more.

Our online forums are a great place to meet others, ask questions, voice your opinions and keep in touch. Sign up for our monthly newsletter and delve into our pages.

Want to join in? Become an Intermix member to take part:




On Beauty
Zadie Smith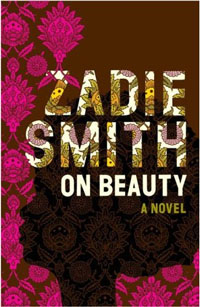 Published by Penguin

Price: UK £7.99

Set on both sides of the Atlantic, Zadie Smith's third novel is a brilliant and very funny look at family life, marriage, the collision of the personal and political, and an honest look at people's self-deceptions.

Howard Belsey is an Englishman abroad, an academic teaching in a small college town in New England. Whilst he struggles to revive his passion for his African-American wife Kiki, his three teenage children are seeking loves, ideals and commitments of their own. And after Howard's disastrous affair with a colleague, his sensitive eldest son Jerome escapes to London for the holidays, where he defies everything the Belseys represent by going to work for Trinidadian right-wing academic and pundit, Monty Kipps. Jerome falls for Monty's beautiful, capricious daughter, Victoria, but their short-lived romance has long-lasting consequences, drawing these very different families into each other's lives...
Zadie Smith clearly knows how to weave an intricate story, some of us may not recognise the characters but that does not mean they don't exist. A perfect mixed-race novel that contains something for everyone. What's exciting about On Beauty is that we get a chance to see into the lives of people we might not otherwise get to know. And then of course we come to realise that they suffer from the same ups and downs we all do.

On Beauty is available to buy at most good bookstores.
Check out our archives for more adult books:
Back to adult books: