Intermix.org.uk is a website for the benefit of mixed-race families, individuals and anyone who feels they have a multiracial identity and want to join us.

Our mission is to offer a view of the mixed-race experience, highlighting icons, film, books, poetry, parenting techniques, celebrities, real lives and much more.

Our online forums are a great place to meet others, ask questions, voice your opinions and keep in touch. Sign up for our monthly newsletter and delve into our pages.

Want to join in? Become an Intermix member to take part:




Catch Me Before I Fall
Rosie Childs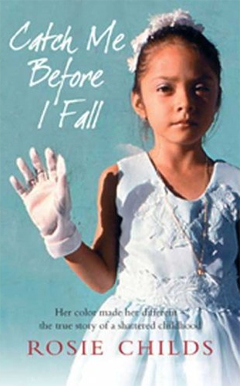 Published by Virgin Books
Price: 14.99

'By the time I was seven years old; I understood that we were neglected by my mother who was absent from the house most days and most nights. We rarely received a bath or a wash and I presumed that the fact that my skin was several shades darker than the other kids' in my street was all down to accumulated grime rather than because of my different ethnic origin.'

When Rosie Childs was born, as Clare Malone, her life was immediately different to those around her. She was the talk of her Liverpool council estate when she was born, because she was mixed-race. Her mother and her mother's husband were both white and from birth, she was stigmatised for this proof of her mother's infidelity.

Suffering neglect from her mother, a prostitute and alcoholic and Ignored and beaten by her mother's husband, Rosie was left in a bare, filthy council house to fend for herself and her siblings until, aged nine, she was placed in the care of an order of upright and often cruel nuns.

As Clare grew up, she tried to forget her past and flourished as a nanny, but she continued to be unsettled, which led to a breakdown, and spells in a series of dehumanising psychiatric institutions. Through anorexia, physical abuse, alcoholism and homelessness in London, where she discovered the charity Crisis, Clare plumbed the depths of despair before eventually, with support, unlocking deeply buried and shocking secrets and feelings from her childhood, allowing her to begin to live again.

Over the course of her life, Clare often tried to reinvent herself, each time changing her name for a new beginning. Now, as Rosie Childs, she is a confident and positive survivor who has defied the odds to create her own destiny. Her tale of abuse, racism and of being a true outsider is also one of redemption, as Rosie at last finds peace with herself and the colour of her skin.
Catch Me If I fall is available to buy now priced at 14.99.
Check out our archives for more adult books:
Back to adult books: