Intermix.org.uk is a website for the benefit of mixed-race families, individuals and anyone who feels they have a multiracial identity and want to join us.

Our mission is to offer a view of the mixed-race experience, highlighting icons, film, books, poetry, parenting techniques, celebrities, real lives and much more.

Our online forums are a great place to meet others, ask questions, voice your opinions and keep in touch. Sign up for our monthly newsletter and delve into our pages.

Want to join in? Become an Intermix member to take part:




Self-Esteem Games For Children
Deborah M Plummer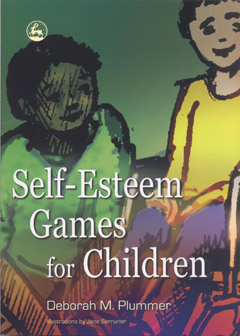 Published by Jessica Kingsley Publishers

Price: UK £12.99

Self-Esteem Games For Children, is a practical handbook offering a wealth of familiar and easy-to-learn games that have been specially chosen to build and maintain self-esteem in children aged 5-11.

The selection of games reflect the seven key elements of healthy self-esteem - self-knowledge, self and others, self-acceptance, self-reliance, self-expression, self-confidence and self-awareness - and includes opportunities for thinking and discussion.

Self-Esteem Games For Children, includes physically active and passive games, vrbal and non-verbal games and games for pairs or groups, which makes them equally accessible for children with speech/language difficulties or those with physical difficulties.

Deborah Plummer shows that the games can be easily adapted and she encourages readers to be creative in inventing their own alternative versions.

Self-Esteem Games For Children, is an ideal resource for teachers, parents, carers and all those working to nurture self-esteem in children.
Helping Children To Build Self-Esteem:

Helping Adolescents And Adults To build Self-Esteem: