Intermix.org.uk is a website for the benefit of mixed-race families, individuals and anyone who feels they have a multiracial identity and want to join us.

Our mission is to offer a view of the mixed-race experience, highlighting icons, film, books, poetry, parenting techniques, celebrities, real lives and much more.

Our online forums are a great place to meet others, ask questions, voice your opinions and keep in touch. Sign up for our monthly newsletter and delve into our pages.

Want to join in? Become an Intermix member to take part:




Helping Adolescents And Adults To build Self-Esteem
Deborah Plummer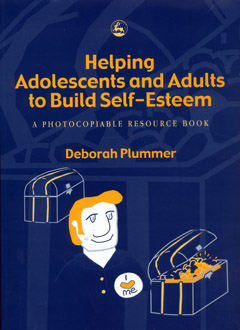 Published by Jessica Kingsley Publishers

Price: UK £18.95

A healthy level of individual self-esteem is the foundation for emotional, physical and social well-being. People who value themselves and who recognise their own skills are likely to live fulfilling and rewarding lives and will tend to attract genuine liking and respect from others. On the other hand low levels of self-esteem have been linked with depression, social anxiety, failure at school and in work and difficulty forming healthy relationships.

Helping Adolescents And Adults To build Self-Esteem follows on from the widely acclaimed Helping Children To Build Self-Esteem. It is filled with simple, practical and innovative ideas for supporting the development and maintenance of healthy self-esteem. Based on the author's clinical experience, the easy-to-use photocopiable activity sheets encourage participants to draw on existing skills and to develop new approaches to building confidence and feelings of self-worth. These exercises are suitable for work with individuals and with groups, and will prove and indispensable aid to building self-esteem in adolescents and adults.
Also by the same author

Self-Esteem Games For Children:

Helping Children To Build Self-Esteem: