Intermix.org.uk is a website for the benefit of mixed-race families, individuals and anyone who feels they have a multiracial identity and want to join us.

Our mission is to offer a view of the mixed-race experience, highlighting icons, film, books, poetry, parenting techniques, celebrities, real lives and much more.

Our online forums are a great place to meet others, ask questions, voice your opinions and keep in touch. Sign up for our monthly newsletter and delve into our pages.

Want to join in? Become an Intermix member to take part:




Face Value
Catherine Johnson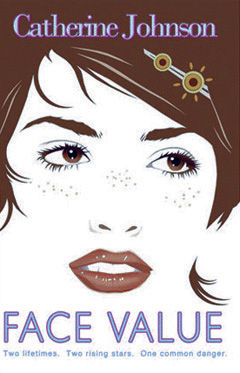 Published by Oxford University Press

Price: UK £5.99

Set in East London Face Value details many of the wonderful places the East End has to offer as well as the seedy world of the fashion industry.
The London fashion scene is the height of glamour and beauty... or is it? In a world where everyone is taken at face value, emotions can run deep.

Lauren is a mixed-race girl who doesn't feel comfortable in her own body but that doesn't stop her being offered a modelling job.

Paula and Ness are two girls who become unlikely friends,when Paula becomes sucked into the dangers of the modelling scene.
Face Value is a murder mystery with a difference. Where the destiny of all three girls intertwine and each will come to realise how important friendship can be.
Face Value is available to buy now at most good bookshops or click here to purchase it from Amazon.