Intermix.org.uk is a website for the benefit of mixed-race families, individuals and anyone who feels they have a multiracial identity and want to join us.

Our mission is to offer a view of the mixed-race experience, highlighting icons, film, books, poetry, parenting techniques, celebrities, real lives and much more.

Our online forums are a great place to meet others, ask questions, voice your opinions and keep in touch. Sign up for our monthly newsletter and delve into our pages.

Want to join in? Become an Intermix member to take part:




What I Meant!
Marie Lamba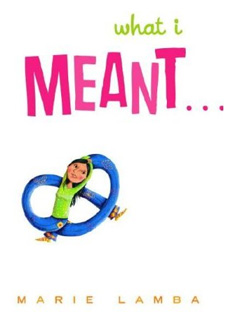 Random House

Price: $16.99
What I Meant... is a hilarious and accessible story for teens about the universal experience of feeling misunderstood.

Sangeet Jumnal, is a fifteen-year-old who is part Indian, part American and every bit a teenager. She has a major crush on a boy at her school but her dad won't let her date until she is sixteen-- MAYBE.

Her mother, who usually sticks up for her, suddenly thinks she's a liar, a thief and bulimic. Only Sangeet knows why: Chachi, her aunt who has been living with them for the past few months, has been stealing food and money, setting Sangeet up to take the blame.

Now she must find a way to boot Chachi out, make her parents believe her and see her for who she really is: someone who is dependable and honest -- and totally ready to date.

What I meant is about normal young adult problems and family life in a small town, it's full of humour, personality and warm feelings. Teenagers will get it straight away and funnily enough so will parents.
This is a book you won't be able to put down, Maria lamba has been able to capture the teenage experience to such an extent that even adults will become engrossed. It's a great way for parents and teenagers to learn more about themselves and each other.