Intermix.org.uk is a website for the benefit of mixed-race families, individuals and anyone who feels they have a multiracial identity and want to join us.

Our mission is to offer a view of the mixed-race experience, highlighting icons, film, books, poetry, parenting techniques, celebrities, real lives and much more.

Our online forums are a great place to meet others, ask questions, voice your opinions and keep in touch. Sign up for our monthly newsletter and delve into our pages.

Want to join in? Become an Intermix member to take part:




Blood In The River (Part one)
by Nick Nakorn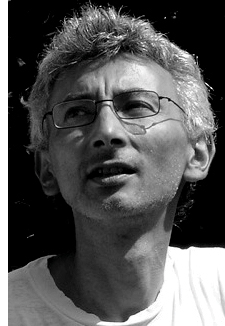 It's hard to know exactly when I was first aware that I wasn't white. All I knew was that all my family were white and I was supposed to be too.

I remember a moving, shimmering, green and yellow pattern against a blue background, the scents of cut grass and creosote, the gentle crunch of footsteps on gravel, birdsong, the creak of hot corrugated iron and the warm breeze on my cheeks; gradually, the moving image came into focus and I saw that I was looking at the sky through a laburnum tree in blossom. The memory was, for the first few years of my life, purely abstract; colour, shape, noise, smell. But, by the time I was four or five, I knew that the memory was of the
time my eyes first focused, the time when I first knew that I was an entity in my own right, that there was a difference between me and those things that were not me. I knew exactly where the world was created for me that day. I was in my pram, I was outside the front of my mother's cottage in Essex, next to the black- stained garage doors, it was early summer, I was a few days old, it was June 1956 and it was the happiest moment of my early life.

It's hard to know exactly when I was first aware that I wasn't white. All I knew was that all my family were white and I was supposed to be too. Memories of my early childhood were once only occupied by the faces of those I loved and the sounds and smells of the places they inhabited. But, as I grew older, other memories surfaced. It was if I had been living a double life.

My sister, Jenny, and I lived with our mother, Valerie, and her parents, Alf and Elsie. The house and cottage, Meadowbank, were on the outskirts of Wickham Bishops, a small village a few miles from Maldon where I was born. The village was small and spread out; it had farms, a village hall, a few shops, a Post Office, a garage and a church. And it had its own rural railway station a few minutes walk from the house. In those days the regular service was still steam powered and the train's whistle was as ordinary then as a diesel's klaxon is now. And while it is our earliest memories that form the basis of our self-identity, it is only with age that we can see that what is not remembered is also of great significance. In modern storybooks for young children, trains are often depicted as steam trains. Toddlers learning to talk can point to a picture of an ancient locomotive and say 'train' as if they are likely to encounter one at a modern station. Likewise, the identities we adopt in childhood that can haunt and enable us in later life, are often based upon a romantic fiction of who we are as much as they are based upon factual circumstances.
Click here to visit the Nick Nakorn website: