Intermix.org.uk is a website for the benefit of mixed-race families, individuals and anyone who feels they have a multiracial identity and want to join us.

Our mission is to offer a view of the mixed-race experience, highlighting icons, film, books, poetry, parenting techniques, celebrities, real lives and much more.

Our online forums are a great place to meet others, ask questions, voice your opinions and keep in touch. Sign up for our monthly newsletter and delve into our pages.

Want to join in? Become an Intermix member to take part:



Well Done BBC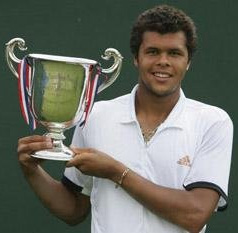 Carol Thatcher sacked for racist remarks.


Carol Thatcher was sacked from BBC1's The one Show on Tuesday after it was revealed she had used the word golliwog in relation to mixed-race French tennis player Jo-Wilfried Tsonga.
In front of 12 people including the programmes host Adrian Chiles and comic Jo Brand, Thatcher referred to the tennis player who's mother is French and father is Congolese as a golliwog frog and a half-golliwog.

The BBC have received numerous complaints about the sacking and even London Mayor Boris Johnson has come to the defence of the daughter of ex prime minister Margaret Thatcher saying that she should have been taken aside and told to watch what she says.

For those who may not know the Golliwogg (later Golliwog) is a character of children's literature created by Florence Kate Upton in the late 19th century, inspired by a blackface minstrel doll which Upton found as a child in her aunt's attic in Hampstead, north London. The character, depicted in the books as a type of rag doll, was reproduced, both by commercial and hobby toy-makers as a children's toy. The toy was known as a golliwog, and had great popularity in North America, Britain, Europe and Australasia, into the 1960s.

After the publication of Upton's first book, the term golliwog was used both as a reference to the children's toy and as a generic, racist term for black people. In Britain and the Commonwealth, golliwog perhaps became wog, a racial slur applied to dark-skinned people worldwide, including Africans, Southern Italians, Greeks and other Mediterranean people, Native Americans, Middle Easterners, Hispanics, and Indians.
British jam manufacturer James Robertson & Sons used a golliwog called Golly as its mascot from 1910, after John Robertson apparently saw children playing with golliwog dolls in America. Robertson's started producing promotional Golliwog badges in the 1920s, which could be obtained in exchange for tokens gained from their products. In 1983, the company's products were boycotted by the Greater London Council as offensive, and in 1988 the character ceased to be used in television advertising.
Often used in racial bullying the term was slowly fading from common usage and is well-known as an offensive term. Carol Thatcher's use of the offensive term should rightly not be tolerated and Intermix.org.uk are pleased the BBC took such action. Hmm did she pick it up at home?
The BBC have received numerous complaints about the sacking of Carol Thatcher be sure to let them know that you support their action by clicking on the link below and leaving a comment.
Click here to let the BBC know how you feel

View other news:
Source: