Intermix.org.uk is a website for the benefit of mixed-race families, individuals and anyone who feels they have a multiracial identity and want to join us.

Our mission is to offer a view of the mixed-race experience, highlighting icons, film, books, poetry, parenting techniques, celebrities, real lives and much more.

Our online forums are a great place to meet others, ask questions, voice your opinions and keep in touch. Sign up for our monthly newsletter and delve into our pages.

Want to join in? Become an Intermix member to take part:




Kanye West Brands Mixed-Race Girls As Mutts!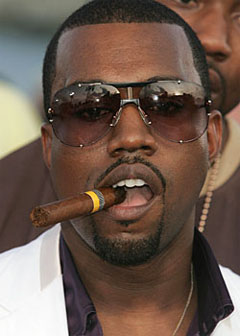 Foolish comments from hip-hop icon.

Kanye West may have produced some interesting music but he's still got a lot to learn about racism and bigotry.

Talking to Essence Magazine, Kanye voiced his opinions on mixed-race girls whilst talking about girls in hip-hop videos.

'If it wasn't for race mixing there'd be no video girls,' Kanye concluded, before revealing that, 'Me and most of our friends like mutts a lot. Yeah, in the hood they call 'em mutts'.

According to dictionary.com, the word mutt is used to describe a dog, especially a mongrel, a stupid or foolish person or an inferior dog or one of mixed breed.

If we were looking for an example of the derogatory
comments directed at mixed-race people that sometimes come from members of the black community, we couldn't have found a better one.

Of course, we could say that Kanye West is also describing himself, being that most African Americans are historically racially mixed, however we think he's more the other kind of Mutt - a foolish person.


Source: