Intermix.org.uk is a website for the benefit of mixed-race families, individuals and anyone who feels they have a multiracial identity and want to join us.

Our mission is to offer a view of the mixed-race experience, highlighting icons, film, books, poetry, parenting techniques, celebrities, real lives and much more.

Our online forums are a great place to meet others, ask questions, voice your opinions and keep in touch. Sign up for our monthly newsletter and delve into our pages.

Want to join in? Become an Intermix member to take part:




Black Mahler - The Samuel Coleridge-Taylor Story
Charles Elford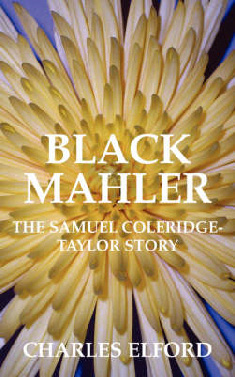 Grovesnor House Publishing Limited

Price: £8.99
Black Mahler: The Samuel Coleridge-Taylor Story is a well researched dramatisation of the life of an important composer and mixed-race icon. Charles Elford paints a very real picture of a very modest man, who tried to please everyone except himself.

Against a backdrop of Edwardian England we follow Samuel from his childhood as a foster child in Croydon to manhood as a celebrated but underpaid composer, oblivious to the racism and bigotry that keeps him so poor he must work himself to death.

Elford has succeeded in bringing Samuel to life to such an extent that readers can't fail to be moved by the emotional traumas that weave their way through his story. It will make you want to go out and buy everything this mixed-race young man ever composed, just to immerse yourself in his essence, to feel what he felt as he penned Hiawatha's Wedding Feast and to hear what thousands heard and were moved by, a century ago.

Black Mahler: The Samuel Coleridge-Taylor Story is available to buy now.



Mixed-Race icons: Samuel Coleridge-Taylor
Read Samuel Coleridge-Taylor's reply to a lecture on 'The Negro Problem In North America

Click here to buy Black Mahler from Amazon
Click here to visit the Black Mahler website