Intermix.org.uk is a website for the benefit of mixed-race families, individuals and anyone who feels they have a multiracial identity and want to join us.

Our mission is to offer a view of the mixed-race experience, highlighting icons, film, books, poetry, parenting techniques, celebrities, real lives and much more.

Our online forums are a great place to meet others, ask questions, voice your opinions and keep in touch. Sign up for our monthly newsletter and delve into our pages.

Want to join in? Become an Intermix member to take part:




Blood In The River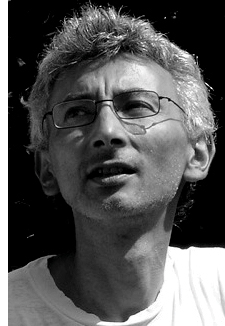 Nick Nakorn is of Thai and British parentage and grew up in post war Britain in what has become known as the 'Golden Age', where family life is remembered by some as a time when children were seen and not heard and everyone
knew where they belonged.
We have some idea of how difficult things were for those with Black heritage during these times yet we hear little of those whose racial background was even less well-known. In Blood In The River, Nick Nakorn tells us about his experiences as a mixed-race child growing up in a small
rural village.

Follow Nick from the first time his eyes focused as a baby through to adulthood and read how the prejudice and racism he faced restricted his life chances, damaged his health and lowered his self-esteem. Read about the effect Enoch Powell's Rivers Of Blood Speech had on him, the conversations he's had with members of the British public regarding his racial background and how he could have been heir to the Tesco's millions.
Blood In The River is a moving portrayal of how society's ignorance of the needs of mixed-race individuals can have a devastating effect on their lives and regardless of their racial background many mixed-race individuals will recognise what have become classic patterns of behaviour from teachers, family members and those who would rather we didn't exist.
Intermix will be bringing you installments of Blood On The River, over then next few months, click here to read part one.