Intermix.org.uk is a website for the benefit of mixed-race families, individuals and anyone who feels they have a multiracial identity and want to join us.

Our mission is to offer a view of the mixed-race experience, highlighting icons, film, books, poetry, parenting techniques, celebrities, real lives and much more.

Our online forums are a great place to meet others, ask questions, voice your opinions and keep in touch. Sign up for our monthly newsletter and delve into our pages.

Want to join in? Become an Intermix member to take part:




Nine Things You Might Not Know About James Brown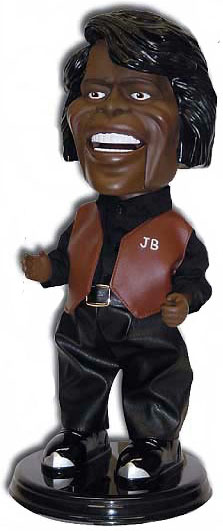 The Godfather Of Soul may have passed away but he left us lots to remember him by.

1. James holds the record for the performer who has had the most singles on the Billboard Hot 100 without ever hitting #1. He has had 96 top 100 hits.

2. James Brown tried to become a professional boxer and then a baseball pitcher, but a leg injury wrecked his chances of fame on the field.

3. In 1991 James had his real eyebrows shaven off and false ones tattooed on his brow.

4. James' entire band walked out on him in 1969, citing his being "too difficult to work with." He replaced them with the Pacemakers, a band from Cincinnati, that stayed with him through the 1970s.

5. He regularly donated Thanksgiving turkeys and Christmas toys, at last count in 2006 he had given away 3,000 turkeys and 20,000 Christmas toys.

6. In 1992, a news anchor mistakenly reported that James Brown has died. A sample of that broadcast became the basis for the song James Brown Is Dead.

7. James Brown found out that he had pneumonia while he was at his dentist.

8. James had an electronic doll with motion made after him, 'Singin, Dancin' James Brown,' that would sing his hit I Feel Good with the mouth moving to the words and head and body moving to sound of the music.
9. James comes in 2nd behind Elvis Presley for most hit singles records in their career.